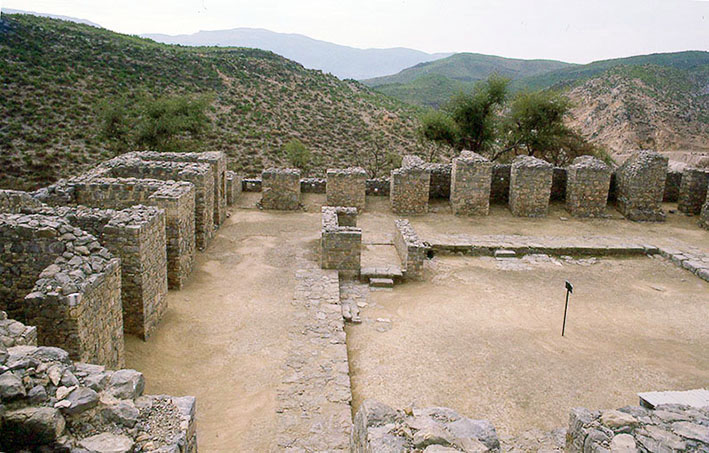 The monastery area of the Jaulian Temple, from which one can get the finest scenery in Taxila.
The upper left plase of the courtyard might have been a common bathing booth.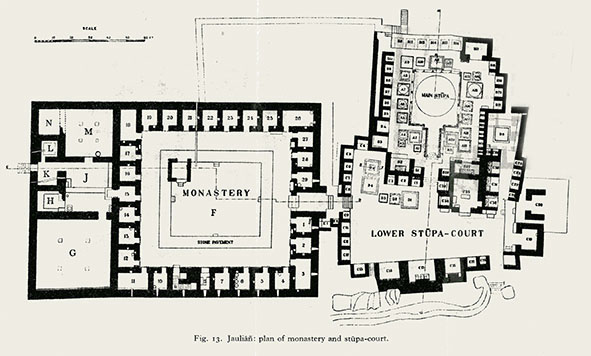 Plan of the Jaulian Temple.
(From "A Guide to Taxila" by John Marshall, 4th ed. 1960, Cambridge)
A large Buddhist temple used to consist of a Stupa area and a Vihara (monastery) area.