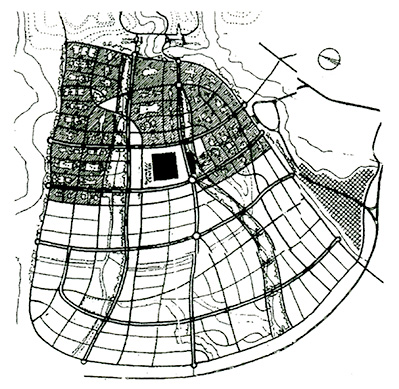 The revised Albert Mayer's plan of Chandigarh, 1950
(From "Chandigarh, The Making of an Indian City" by Ravi Kalia, 1987)
The black square is the city center. The idea that the city is divided
into super blocks with green belts was succeeded by Le Corsbusier.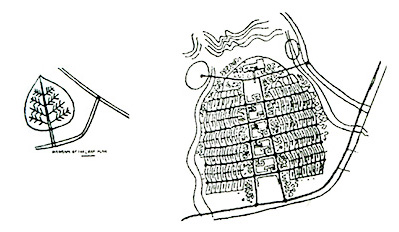 Matthew Nowicki's "leaf" plan for Chandigarh as an alternative, 1950
(From "Celebrating Chandigarh" by Jaspreet Takhar (ed.) 2002)
Nowicki thought that a city had an 'everyday function' and
a 'holiday function' to perform. For the latter in Chandigarh he proposed
to make the part of the leaf stalk a vast area for sports and culture.