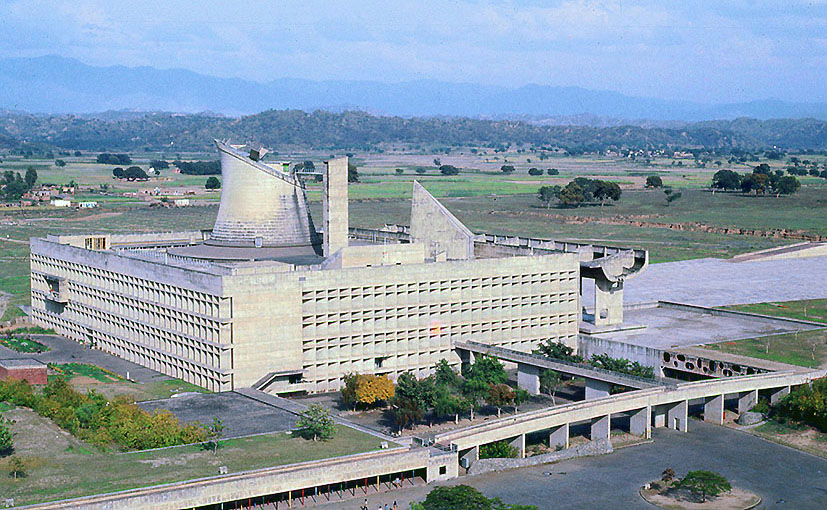 A bird's-eye view of the Parliament Building (Palais d'Assemblée),
1964, designed by Le Corbusier, Capitol Complex of Chandigarh.
The construction started in 1952, coming to spend 12 years for its completion.
When I took this photo, 40 years ago, the concrete was still whitish.
It is a large building of 100 meters square including the freestanding roof-eaves.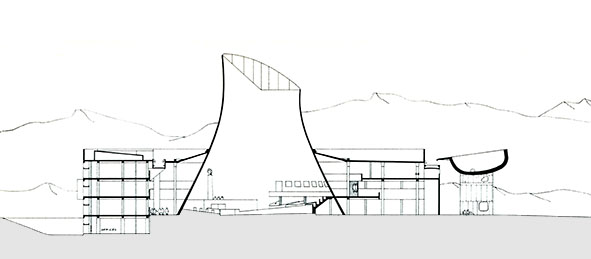 Cross section of the Palais d'Assemblée (Le Parlement)
(From "Le Corbusier, Oeuvre Complète 1952-57", Zurich)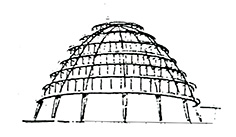 Matthew Nowicki's sketch for the Parliament Building in his lifetime.
(From "Architecture & Independence" 1997, OUP, Culcutta)
He proposed a parabolic dome structure, disagreeing with Mayer's ancient stupa-like concept.