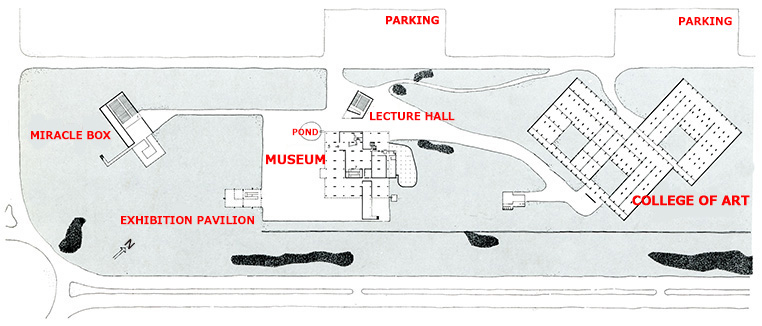 Site plan of the cultural zone of Chandigarh (Secter 10)
The College of Art is arranged on the north-south axis,
diverging from the city axis, to give its studios northern light.
(From "Le Corbusier Oeuvre Complète vol.8", Zurich)
When Le Corbusier designed a museum, he always proposed to build
a small theater aside, calling it 'Miracle Box', as was also in the case of the
National Museum of Western Art in Tokyo, but they have never been actualized.
Instead, in Chandigarh, the 'Museum of Science/Evolution of Life' was
constructed at the very same site in the same direction (east-west axis)
of the Miracle House, in Le Corbusier's style, after his death.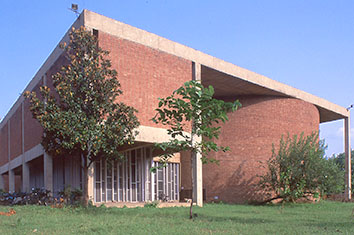 The Museum of Science/ Evolution of Life
designed by Shivdatt Sharma (1931ー )who worked as a member of the
Chandigarh Capital Project Team under the direction of Le Corbusier and
Pierre Jeanneret, and now has become one of the elder superior architects in India.