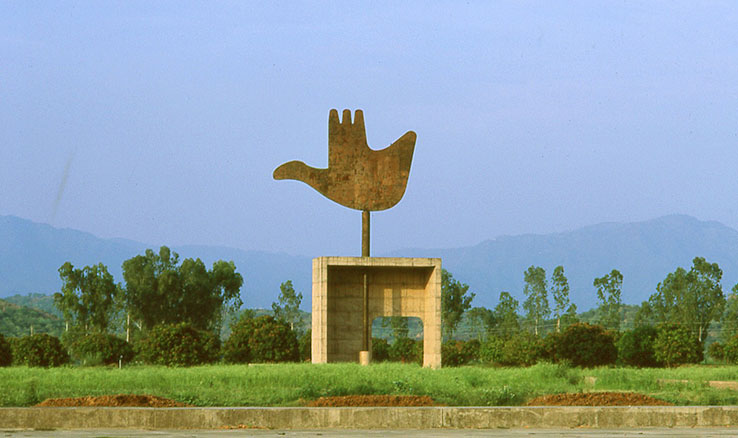 The monument of the "Open Hand" (La Main Ouverte) 1986, Le Corbusier,
23 meters in height, in the Capitol Complex, Chandigarh.
This looks to be a flapping bird rather than a hand. Le Corbusier might
have gradually assimilated the hand into a shape of dove, the symbol of
peace. This is also a weathercock turning around according to the wind.
This photo shows its rear side, the silhouetting shape of which fits the landscape here.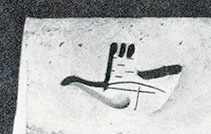 A relief of "Open 'gand" on the concrete wall of the Parliament Building
(From "Le Corbusier, Oeuvre Complète 1957-65", Zurich)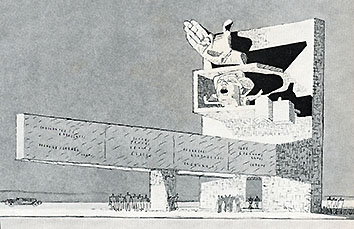 The most dramatically designed 'Open Hand' by Le Corbusier, 1937;
The Monument in Memory of Vaillant-Couturier, the editor of "L'Humanité"
(From "Le Corbusier, Oeuvre Complète 1938-46", Zurich)